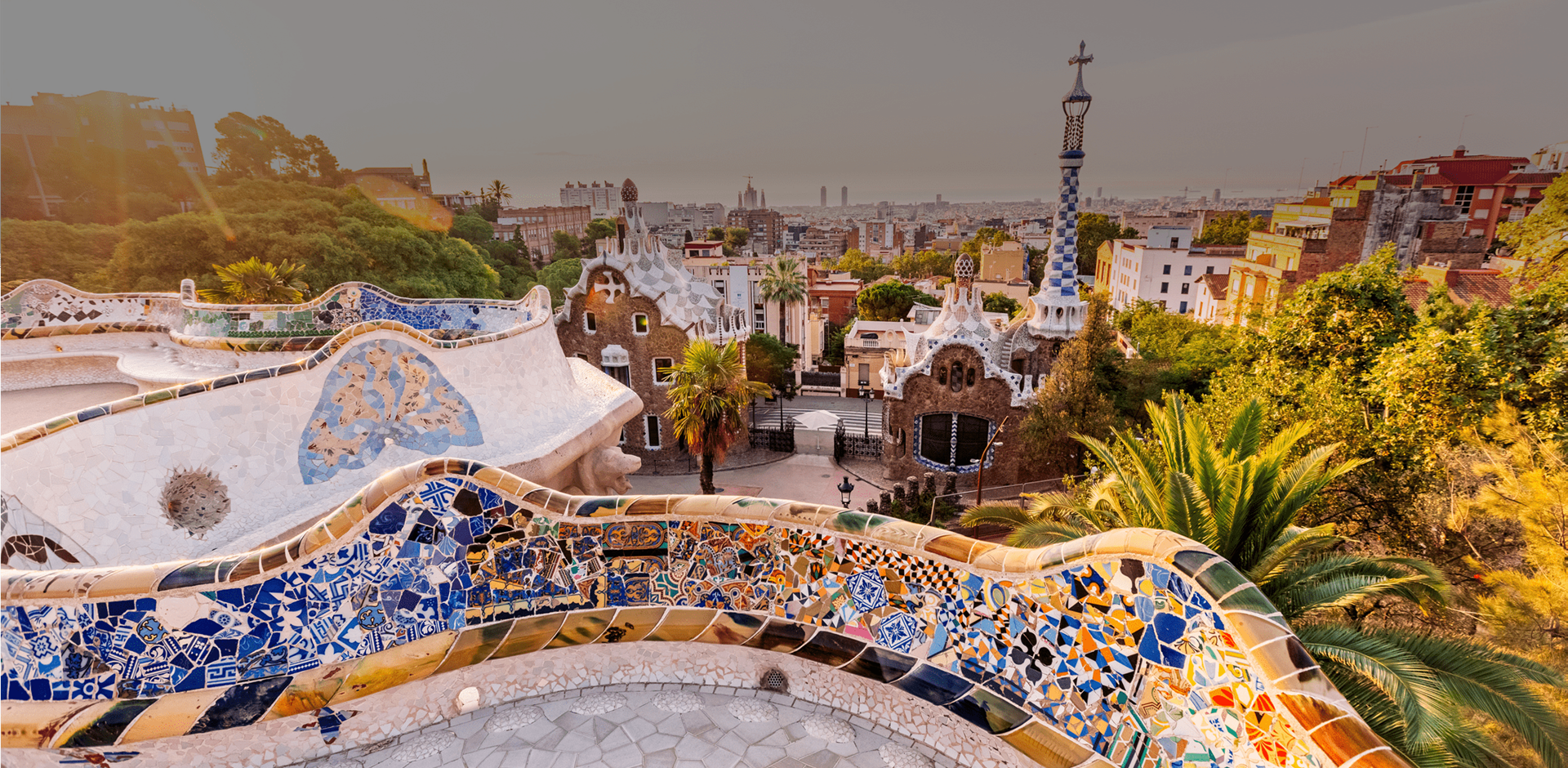 Terms and Conditions
Extraordinary Explorations® Terms and Conditions
Please read this document carefully.
"Extraordinary Explorations®" are carefully curated group travel journeys organized by CAA Travel (South Central Ontario) Inc. ("CAA Travel").  CAA Travel operates in Ontario pursuant to TICO Ont. Reg. #50014517 (wholesaler), and #50014518 (retailer), at 60 Commerce Valley Drive East., Thornhill, ON L3T 7P9.
All Extraordinary Explorations travel products are exclusively sold by CAA Travel Consultants.
By Booking, making any payment towards, or participating in any part of an Extraordinary Explorations tour, you are agreeing to follow the terms and conditions set out in this document (the "Terms and Conditions").  A contract is formed when we confirm to you in writing that we accept your Booking.
Definitions and Interpretation
In these Terms, each reference to "you", "your", "traveller", "guest", "participant" or "passenger", whether capitalized or not, means the person making the Booking and every guest included in the Booking. Each reference to "us", "we" or "our", whether capitalized or not, means CAA Travel.
The following terms shall have the meanings set forth below:
"Booking" an arrangement to participate in a Tour at a particular time in the future.
"CAA Host" means an individual authorized by CAA Travel to host a Tour (please note that not all Tours include a CAA Host).
"CAA Travel Consultant" means a travel agent authorized by CAA Travel to sell Tours.
"EE" means Extraordinary Explorations®.
"Final Payment Due Date" means the last scheduled payment instalment due date in respect of a Tour.
"Itinerary" means the official itinerary published by CAA Travel in connection with a Tour.
"Tour" means an Extraordinary Explorations tour as published by CAA Travel, without any modifications or deviations from the Itinerary or description.
"Tour Director" means a person tasked with coordinating the activities of the travellers during the Tour.
"Travel Partners" mean the suppliers of various parts of the Extraordinary Explorations Tours and related travel product offerings.
Unless the context of this Agreement requires otherwise, words importing the singular number include the plural and vice versa, and any pronoun include the corresponding masculine, feminine and neuter forms. The headings contained in this Agreement are for reference purposes only and shall not affect in any way the meaning or interpretation of this Agreement.
How to Make, Modify or Cancel a Booking
For complete details on all Extraordinary Explorations travel products, or to make, modify or cancel a Booking, please contact your local CAA Travel Consultant or telephone 1-800-992-8143.
Your Booking, and any related confirmation, cancellation or modification, is only official when it is acknowledged by us in writing.
You must contact a CAA Travel Consultant to request any changes to your Booking, such as any pre- or post-journey accommodation or add-ons. Not all requests may be accommodated; limitations and additional fees may apply.
You do not have to be a CAA Member to make a Booking or to participate in an Extraordinary Explorations Tour. However, only CAA Members are eligible to receive certain exclusive CAA Member benefits in connection with Extraordinary Explorations Tours.
Deposits, Payment and Refunds
Deposit amounts and payment due dates may vary per program, based on our contracted supplier requirements.
Except for deviations from the Tour as advertised (as further explained below), all Booking deposits are 100% refundable up until the Final Payment Due Date. No refunds will be provided after the Final Payment Due Date. Final Payment Due Dates vary per Itinerary.
Any deviations from the Tour's official description and Itinerary may partially or fully void its refund eligibility. For example, booking a flight outside the group block, making any advance seat selections, or making other independent arrangements (for hotel, tours, shore excursions, private transfers, etc.) may void any otherwise-applicable refund eligibility. For more information, please contact your local CAA Travel Consultant.
Unless otherwise stated, passengers are responsible to pay locally in local currency for the following items (when applicable, but not limited to): flight departure taxes, gratuities, hotel taxes, city taxes, service fees, resort fees, meals, beverages and any items of a personal nature (i.e. Wi-Fi, room service, long distance charges, etc.).
Pricing
All Tour prices are quoted per adult, based on double occupancy (except for Solo Collection™ Tours, which are based on single occupancy). Prices are quoted in Canadian dollars unless otherwise indicated.
Prices are correct at time of publication. However, prior to accepting your final payment owing in respect of a Booking, we reserve the right to increase the tour price without notice if the cost of preparing the tour increases for reasons out of our control (for example, from currency fluctuations or fuel surcharges).  If this happens, the rules set out in Ontario's Travel Industry Act (2002, S.O. 2002, c. 30, Sched. D) will apply.
CAA Member-exclusive Benefits
To be eligible to receive CAA Member-exclusive benefits in connection with your Booking, you must be a current CAA Member in good standing (CAA Membership dues paid in full by membership expiry date).
Benefits may vary and we reserve the right to substitute any CAA Member-exclusive benefits that we may advertise or offer in connection with a Tour.
CAA Member-exclusive benefits may include (but are not limited to) CAA Dollars®, cabin upgrades, pre-paid onboard gratuities, shipboard credits (per stateroom), beverages, discounts, specialty dining (per stateroom), souvenirs and more on select sailings and tours when applicable.
CAA Dollars® will be credited to the eligible traveller's primary CAA Membership account, provided that the account is active and in good standing on the Traveller's departure date. The credit will be applied at the time of departure. For more information on CAA Dollars, please contact your local CAA Travel Consultant.
Other Benefits
You may be offered certain benefits directly from one or more of our Travel Partners in connection with your Booking. For example, benefits may range from cabin upgrades to pre-paid onboard gratuities, shipboard credits, complimentary beverages, discounts, specialty dining, and/or souvenirs. Those benefits are offered in the Travel Partner's sole discretion and are subject to change or discontinuation at any time and without prior notice. You may be required to provide certain affinity program registration details to your CAA Travel Consultant to be eligible to receive certain Travel Partner benefits.
Health and Medical Considerations
You agree to notify your CAA Travel Consultant of any dietary restrictions, medical limitations, or other special requests, at the time of Booking. You understand and agree that we may not be able to accommodate all requests.
It is your responsibility to ensure that you are medically and physically able to travel and to participate in the Tour activities and Itinerary. You agree to advise us (or the Tour Director) of any limitations or factors that may interfere with that participation.
Each Tour participant must be able to embark and disembark cruise ships, and coaches and other transportation vehicles as well as have a good level of mobility for walking tours in destinations where stairs and traditional cobblestone streets can be challenging. International transportation vehicles and facilities may not meet accessibility standards that you are accustomed to.
You agree that we may exclude any traveller from participating in a Tour or a Tour-related activity if in our sole opinion, the participation may place the traveller or others at risk of serious harm, and that we will not be liable to issue any refund or compensation in that regard.
We offer a self-serve complimentary online Travel Advisory tool to assist with your international travel preparations. For more information, please visit:  https://www.extraordinaryexplorations.com/covid-19-travel-advisory-lookup/.
The Public Health Agency of Canada strongly recommends that your travel plans include contacting a travel medical clinic or physician six (6) to eight (8) weeks prior to departure. Based on your individual risk assessment, a health care professional can determine your need for immunizations and/or preventive medication and advise you on precautions to avoid disease.
The Public Health Agency of Canada also recommends that travellers who become sick or feel unwell upon their return to Canada seek a medical assessment with their personal physician.
You understand and agree that standards and availability of medical care during travel may vary.  For example, certain treatments may be limited or expensive, and payment in advance may be required.
COVID-19 and other Pandemics
We will continue to monitor and endeavor to keep you informed about various COVID-19 and similar public health concerns that may impact your Tour, but we cannot and do not guarantee that the Tour may be as described. You may be required to comply with a range of private, local and public-health measures.
The pandemic and related health-concerns may result in travellers being denied entry to certain territories, locales or venues with little or no prior notice, add to waiting times and traveller costs, or result in additional steps being required by travellers during and/or after the Tour. You understand and agree that these issues are outside of our control.
Prior to departure or at any time during the Tour you may be required to present official Canadian COVID-19 proof of vaccination documents. You agree to comply with these requirements.
Travel Insurance
Travellers are advised to obtain trip cancellation insurance, trip interruption insurance, baggage insurance, and out-of-province health insurance prior to departure. Proof of travel insurance coverage may be required for certain destinations before departure.
We offer CAA Travel Insurance, which is underwritten by Orion Travel Insurance Company (a CAA Company). Certain exclusions, limitations and restrictions apply and are subject to change without notice. A medical questionnaire may be required to purchase travel insurance. Your CAA Travel Consultant will be able to provide complete details and pricing based on your needs.
Behaviour and Traveller Misconduct
You agree to act in accordance with these Terms and Conditions, and in accordance with any rules or reasonable request that any Travel Partner, local guide authorized by CAA Travel, or local authority may establish from time to time in connection with the Tour.
When you make a Booking, you accept responsibility for the proper conduct of all members of your party during your travels with the Travel Partner.
We will not tolerate abusive or aggressive behavior from any guests. We will refuse to deal with and may terminate the vacation of guests who assault our CAA Hosts, Travel Partners, fellow guests, or members of the public. In, our sole discretion of (which we may delegate to others), if we determine that you or that anyone under your guardianship or supervision engaged in Traveller Misconduct (as defined below), or that your conduct or that of anyone under your guardianship or supervision is adversely impacting the Tour, you and/or anyone under your guardianship or supervision agree to comply with any resulting restriction of your Tour activities.
"Traveller Misconduct" includes:
engaging in any illegal or inappropriate activities, including but not limited to the use of illegal drugs or contraband, excessive consumption of alcohol or intoxication
vulgar, abusive, disorderly and/or belligerent language or conduct
bullying
engaging in conduct that we consider to be at risk of interfering with: (A) other Guests; (B) the operations of the Tour; (C) the operations of any venue in which a Tour activity is taking place; or (D) the public
During the Tour, you agree to maintain a civilized decorum, to behave with and to treat others with courtesy and respect, and closely follow all Tour-related instructions. Your failure to comply with any of these requirements will also constitute Traveller Misconduct.
We reserve the right at any time and at our discretion to terminate your Tour or travel arrangements in whole or in part, and to cease engaging with any Guest whose Traveller Misconduct, in our reasonable opinion or in the reasonable opinion expressed by any of our Travel Partners, is likely to cause danger, upset, disruption or distress to anyone else or damage to property.
If your Traveller Misconduct results in your complete removal from the Tour or ejection from a venue or locality, you will be solely responsible to compensate or to pay for the costs incurred as a result of the exclusion (for example, the cost of departing the Tour).
In the event that you are cited for Traveller Misconduct, you waive any claim you may have to be refunded or compensated in respect of any Tour activities that you are removed from due to your Traveller Misconduct, and you agree to cooperate with any restriction of Tour activities and privileges that we may apply or authorize in our sole discretion. Full cancelation charges will apply and no refund will be issued. Law-enforcement authorities may be contacted, and criminal proceedings may be initiated as a result of Traveller Misconduct.
We shall have no obligation to pay compensation or meet any costs or expenses (including but not limited to arranging alternative accommodation and return transportation arrangements) that you may incur due to your Traveller Misconduct.
Neither CAA Travel nor any representative or authorized agent of CAA Travel (including any Travel Partner and local guide) is responsible for any costs incurred due to the removal of a guest from a Tour, lodging, venue, location, mode of transportation or Tour-related situation. You agree not to hold any of these parties (or their respective related entities) responsible for any recourse taken pursuant to these Terms and Conditions.
Travel Documentation and Entry Requirements
It is your responsibility to ensure you have the appropriate and valid government-issued travel documentation, which may include mandatory visas, tourist cards and proof-of-vaccination certificates. A valid and undamaged passport is required for all international travel.
We are not liable for the consequences suffered resulting from your failure to carry the required travel documents.
Baggage
Baggage is limited to one checked bag per traveller. We reserve the right to impose more baggage restrictions than those of our Travel Partners.
Although every effort is made to handle passengers' luggage as carefully as possible, we are not responsible for lost or damaged luggage.
Accommodations
Hotels are rated according to local quality standards, which may be lower than North American standards. The names of hotels are for information purposes and may be replaced with other hotels of similar category. In accordance with international hotel standards, arrival check in time is 3:00 PM, and check-out time is 11:00 AM local time on the scheduled day of departure. Room categories on group hotel contracts are traditionally based on "run of the house" unless specifically described in the program. Special requests concerning bed types, room amenities and location can be forwarded to the hotel or cruise line. However, such requests are not part of the contract, are not binding upon CAA Travel or its Travel Partners, and such requests are not guaranteed.
Living Standards Abroad
Living standards, local customs, religion and the political system at foreign destinations may differ from those found in Canada. Likewise, some public services including water, electricity, air conditioning and hot water supply may be interrupted during your stay. Water and food quality at destination can differ from our environment. You agree that CAA Travel is not responsible for any ensuing damages.
CAA Travel's Responsibility and Liability
You understand and agree that we are not responsible for loss, cost or expenses due to sickness, lack of appropriate medical facilities, or practitioners, weather, strikes, theft or other criminal acts, computer problems, acts of God, dangerous incidents at sea, fire, acts of government or other authorities, war, acts of terrorism, civil unrest, riots, pilferage, epidemics or pandemics, quarantines, other disease, climatic aberrations or other such causes beyond our control. All services and accommodations are subject to the terms and conditions specified by the suppliers and laws of the country in which they are provided.
Our Itinerary is as accurate as possible as of the date of publication but is subject to change due to traffic, weather, mechanical and any other conditions beyond our control that prevents us from operating as scheduled. Air schedules with some tours are not available at press time and may include connections or forced overnight at passenger's expense.
We act only as an agent for the airlines, hotels, bus companies, railroads, tour operators, cruise lines, car rental companies and other contractors providing accommodations, transportation or other services. All such services are furnished by suppliers that are independent of, and do not act for or on behalf of, or in the name of CAA Travel.
As CAA Travel has no control over the personnel, equipment, or operations of its Travel Partners, CAA Travel assumes no responsibility for and cannot be held liable for any loss, costs, expense, personal injury, death, property damage or other loss, accident, delay, inconvenience, or irregularity which may be occasioned by reason of:
any wrongful, negligent, willful or unauthorized acts or omissions on the part of CAA Travel or any of its respective employees and agents, including delays or cancellation of services, cessation of operations, changes in fares, itineraries or schedules;
any defect in or failure of any vehicle, equipment, or instrument owned, operated or otherwise used by any of the suppliers; and/or
any wrongful, willful or negligent act or omission on the part of any other party not under the supervision and control of CAA Travel.
Neither CAA Travel nor its affiliates, nor any of their respective officers, employees, directors, agents or contractors have any responsibility or liability for any expense, loss, cost, injury, damage, delay, travel cancellation, accident or any other matter, however suffered or caused (including compensatory, incidental, indirect, special, punitive, consequential or exemplary damages or damages for loss of income or profits), directly or indirectly arising out of or related to the Tour or these Terms and Conditions.
Cancellations and Changes by CAA Travel
We may amend these Terms and Conditions from time to time. If we amend the Conditions, we will publish the amended version on our website at https://www.extraordinaryexplorations.com. We will also provide the current version of the Conditions to you upon request. You agree to be bound by the version of the Terms and Conditions that is effective at your time of Booking.
We reserve the right to cancel or re-schedule any tour departure in accordance with operating requirements or circumstances beyond our reasonable control.
Dispute Resolution and Applicable Jurisdiction
You agree to notify CAA Travel of any concerns that you may have regarding these Terms and Conditions, or regarding any related products and services, within thirty (30) days of: (A) the date when the issue arises; (B) the scheduled of return from your Tour; or (C) the actual date of return from your Tour, whichever is earlier.
We will acknowledge all Guest concerns within five business days and are committed to resolving them upon receipt of all relevant documentation within thirty (30) business days. Any compensation or reimbursement due to a Guest may be provided in the form of cash, future travel credit or CAA Dollars, at the discretion of CAA Travel.
You agree that any and all disputes, claims or controversies arising out of or relating to these Terms and Conditions and concerning amounts in dispute that are in excess of $35,000 (or the threshold for small claims in your province or territory of residence) shall be submitted to JAMS, or its successor, for mediation. (Contact information for JAMS is available at https://www.jamsadr.com/toronto.) You or CAA Travel (each, a "party") may initiate this mediation process by providing a written request for mediation to JAMS and the other party, setting forth the subject of the dispute and the relief requested. If the dispute has not been settled within forty-five (45) days following the filing of a Request for Mediation or within such longer period as the parties may agree in writing, either party may initiate arbitration with respect to the matters submitted to mediation by filing a written demand for arbitration with JAMS. The mediation may continue after the commencement of the arbitration if the parties so desire. At no time prior to the forty-five (45) days following the filing of the request for mediation referred to above shall either side initiate litigation related to this Agreement except to pursue a provisional remedy that is authorized by law. Neither party may initiate arbitration except to pursue a provisional remedy authorized by the JAMS International Arbitration Rules. However, this limitation is inapplicable to a party if the other party refuses to comply with the requirements of the paragraph above.
These Terms and Conditions will be governed by and construed in accordance with the applicable laws of the Province of Ontario and the laws of Canada, without giving effect to any principles of conflicts of laws, and notwithstanding your domicile, residence or physical location. All disputes, controversies or claims arising out of or in connection with the Tours or with any other products and/or services that we may provide or offer to you, shall be submitted to and be subject to the exclusive jurisdiction of the courts of the Province of Ontario located in the City of Toronto. You submit and attorn to the exclusive jurisdiction of the courts of the Province of Ontario to finally adjudicate or determine any suit, action or proceeding arising out of or in connection with an Extraordinary Explorations Tour, a related product or service offering, or these Terms and Conditions.